28/08/2015
On-Page SEO: 12 Tested Tips You Can Use Right Now – #infographic
As a blogger or website owner, I'm sure you've heard a lot about Search Engine Optimization.
If you're anything like me, you avoided SEO for a long time. Until you realized you have to know at least a little bit about it.
Well, you may not like some of those techniques. You may find them hard to understand or too technical or a bit unimaginative. But if you want your website to rank well in the search results of Google, Bing and other search engines, you'll need to implement some SEO.
So, let's shed some lights.
SEO includes a bunch of different techniques. On-page optimization is one of them. It refers to what you can do directly to the code and the content of your website to improve its search rankings.
If you are a beginner, it can be overwhelming to try and learn all the optimization methods you should use for your site.
Lucky us, Brian Dean of Backlinko crafted an excellent infographic to show us how to easily improve our on-page SEO with 12 tested tips.
Click Image to Enlarge


Source: On-Page SEO: Anatomy of a Perfectly Optimized Page – Infographic
I am already implementing some of those techniques, but I was unaware of a couple of them.
So, my takeaways from Brian's infographic are:
Tip #3
Use engaging and interactive visual content to keep your readers on the page. This way you'll lower your bounce rate while increasing time on site.
Tip #8
Use modifiers in your title to rank for the longer version variations of your keyword too.
An example of modifiers: "2015", "review", "top", "best", "cheap", "easiest", and "guide".
Tip #12 (This is my favorite!)
LSI keywords what?
I must admit I never heard about them. Now I know they're quite useful!
Latent Semantic Indexing (LSI) keywords are just synonyms of your keywords or related keywords. But if you want the hard explanation you can check Wikipedia!
In its post How to Use Latent Semantic Indexing for Better Content, Eric Seal points out:
"As Google focuses on a better user experience, it gets harder to write content using your target keywords without coming across spammy.

That's where you can use latent semantic indexing, also known as LSI, to keep on Google's good side.

Latent semantic indexing is a process used to identify terms and phrases that have similar meanings to your target keywords. Users often come across these terms when searching for a certain topic. Think of LSI keywords as synonyms. They aren't exactly the same as your keywords, but they share a similar theme."
I bet you're wondering how you're supposed to find LSI keywords.
Well, first of all, you could just use Google autocomplete…
or check the "Searches related to" area at the bottom of your Google search page.
Then, for a longest list of LSI, you can try LSIGraph, the easiest tool I found.
What are your takeaways?
---
Are you into social media as much as I am?
If you can never get enough of learning how to master social media marketing,
you should attend the largest online conference for social media:
Social Media Success Summit.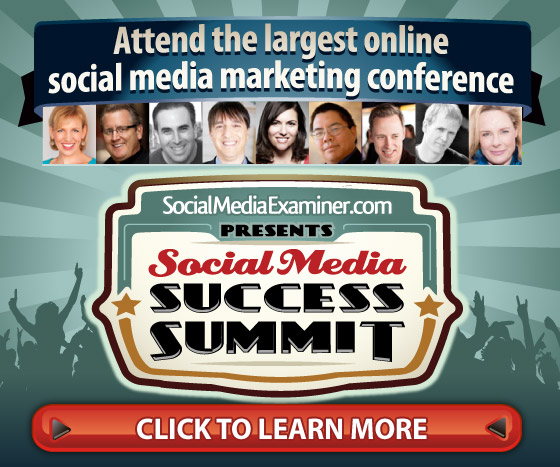 ---