05/09/2015
17 Must Reads To Help You Conquer Google Analytics
Unless you are a complete novice to the blogging world, you know that your website statistics and social media metrics are vital to you and your business.
You can use them to check how your content is performing, to determine your target audience's demographics, and to understand what your readers like or dislike.
Data will enable you to create content that your readers will devour and love to share.
So it's about time you start taking those data into the due account and learn how to use one of the most powerful tools that lets you collect detailed stats about your website: Google Analytics. Which is free by the way.

Image source: GIPHY
Here are some excellent reads that will help you go from beginner to expert.
Learn to know Google Analytics

Image source: GIPHY
If you have no idea where to start, I got you covered.
The Absolute Beginner's Guide to Google Analytics
Kristi Hines – Moz

A beginner's dictionary of Google Analytics
Christopher Ratcliff – Econsultancy

Periodic Table of Google Analytics
Jeff Sauer – Jeffalytics
Get rid of those spambots

Image source: GIPHY
Lately, several website owners have been getting referrer spam. Bots are inflating their Analytics data with fake traffic.
If you're seeing incoming traffic from semalt, buttons-for-website, 7makemoneyonline, and other suspicious URLs, you're getting referrer spam too.
Learn how to filter spambots out of your dashboard.
Spice up your analytics process

Image source: Siracha Movie
Learn some insider tricks to get the most out of Google Analytics.
6 Advanced Google Analytics Tricks That All Site Owners Should Know
Neil Patel – Quicksprout

Use These 4 Google Analytics Tricks for Better Conversions
Site Tuners

Five Google Analytics Shortcuts to Speed Your Analysis
Andy Crestodina – Social Media Examiner
Track your Social Media performance

Image source: GIPHY
Did you know you can setup Google Analytics to measure your social media efforts?
A 6-Step Guide To Tracking Social Media In Google Analytics
Kristina Cisnero – Hoostsuite

Tracking Facebook Social Interactions with Google Analytics and Google Tag Manager
Tracking Twitter and Linkedin Social Interactions in Google Analytics
Himanshu Sharma – Optimize Smart

Social Media Campaign Tracking With UTM Parameters in Google Analytics
Kristi Hines – Sprout Social
Create targetd content

Image source: GIPHY
Now, this is my favorite thing. I wasn't really into data, but then I found out that they can truly help me creating the right content for my audience.
Want to make your readers happy? Learn how by reading the posts below.
How to Use Google Analytics to Create More Effective Content
Pam Neely – act-on

Using Google Analytics To Write Smarter Content
Julie Neidlinger – CoSchedule
Are you ready to play with Google Analytics now?
---
Are you into social media as much as I am?
If you can never get enough of learning how to master social media marketing,
you should attend the largest online conference for social media:
Social Media Success Summit.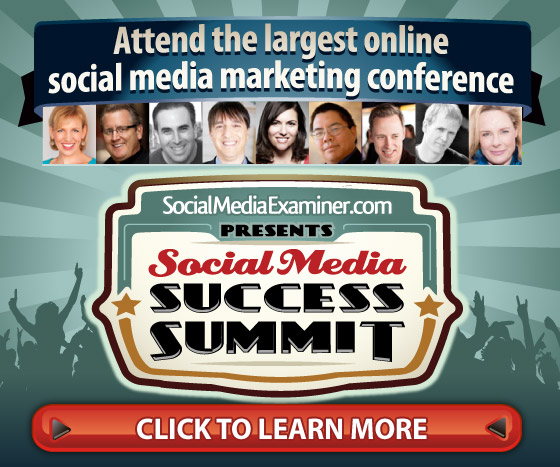 ---